The application period for our 2023-2024 programming is now closed.
You can check back here for any other updates to the teacher applications. If teachers are interested in learning more about the program and how it will work with your class are encouraged to contact the BCK Program Coordinator, David Melhorn-Boe at coordinator@beyondclassrooms.ca or call 613-484-1874. You can schedule a brief information session and/or ask questions to find out more.
KEY DATES TO KEEP IN MIND
Information Session for Successful Applicants: Monday, September 18th, 2023
Individual Planning Meetings For Teachers: Tuesday, September 19th – Friday, September 29th, 2023
Journal Workshops: Monday, September 25th – Friday, October 6th, 2023
For more information, please refer to the Teacher Application Package below.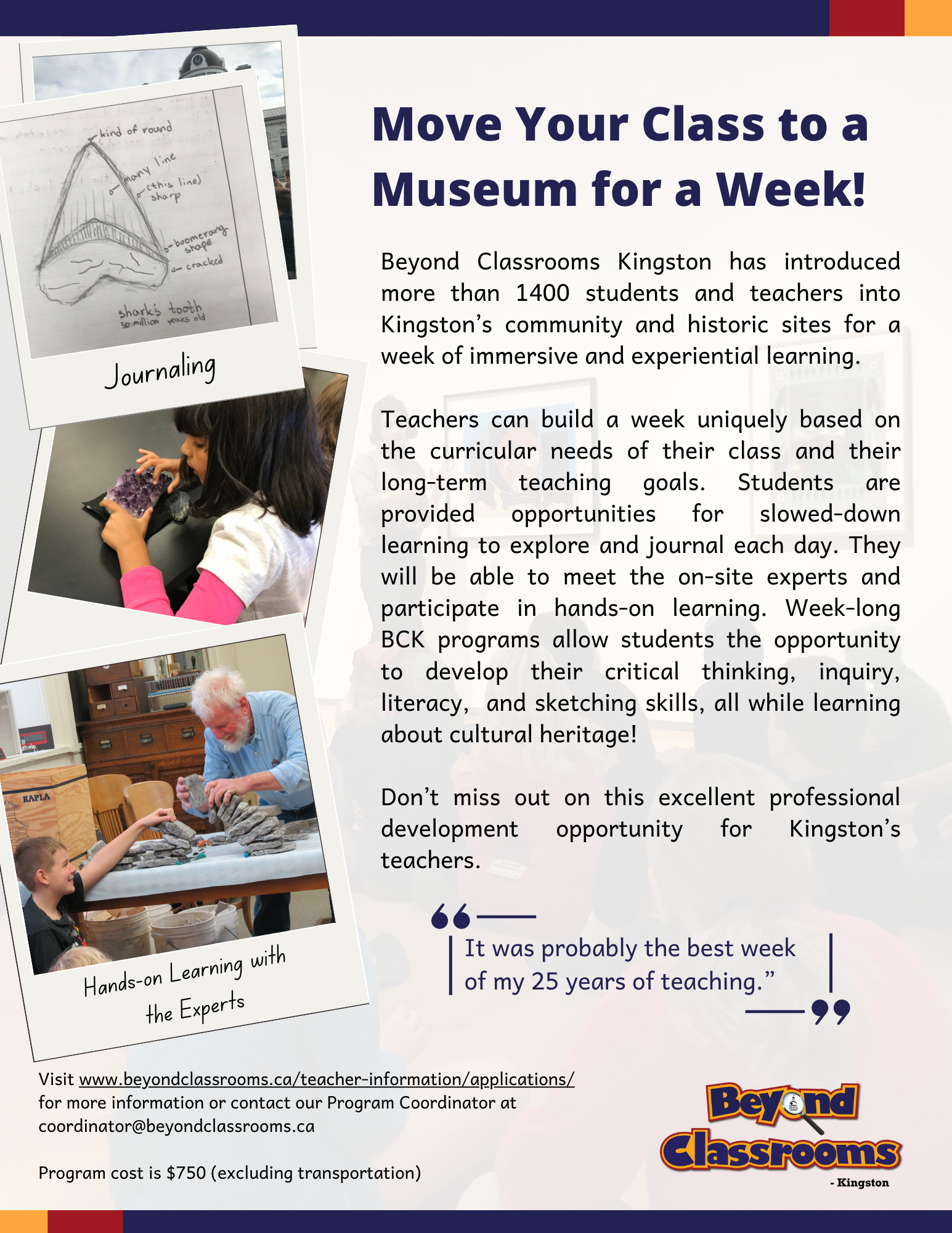 ---
Virtual visits coming!
If you would like to learn more about BCK or have your class get a behind-the-scenes look into our local museums and galleries, we welcome you to participate in a "Virtual Visit." These one-time live question-and-answer sessions are a result of our collaboration with local community sites to help students connect with curators, artists, and other guest experts at museums and galleries when they are unable to participate in field trips.
---
Have Questions About Applying? Send Us Your Questions!