Update for Fall 2021 School Year
Beyond Classrooms is now accepting teacher applications from Gr 3-8 teachers who teach in rural schools in the Limestone District School Board. Applications are due September 27th.
We are excited to be piloting remote programming to meet the unique needs of students and teachers in rural schools. Thanks to funding from the Community Foundation for Kingston and Area, we are able to offer programming this fall to one teacher in a rural LDSB school. We are excited to bring heritage collections and expertise to rural classrooms to engage students in inquiry-based learning.
Teachers who are interested in learning more about the program and how it will work with your class are encouraged to contact the BCK Program Coordinator. You can schedule a brief information session and/or ask questions to find out more. Contact coordinator@beyondclassrooms.ca or call 613-484-1874.
Teacher Application: https://forms.gle/paWeKZCBdnqZyRS19
Please find more information in the Teacher Information Package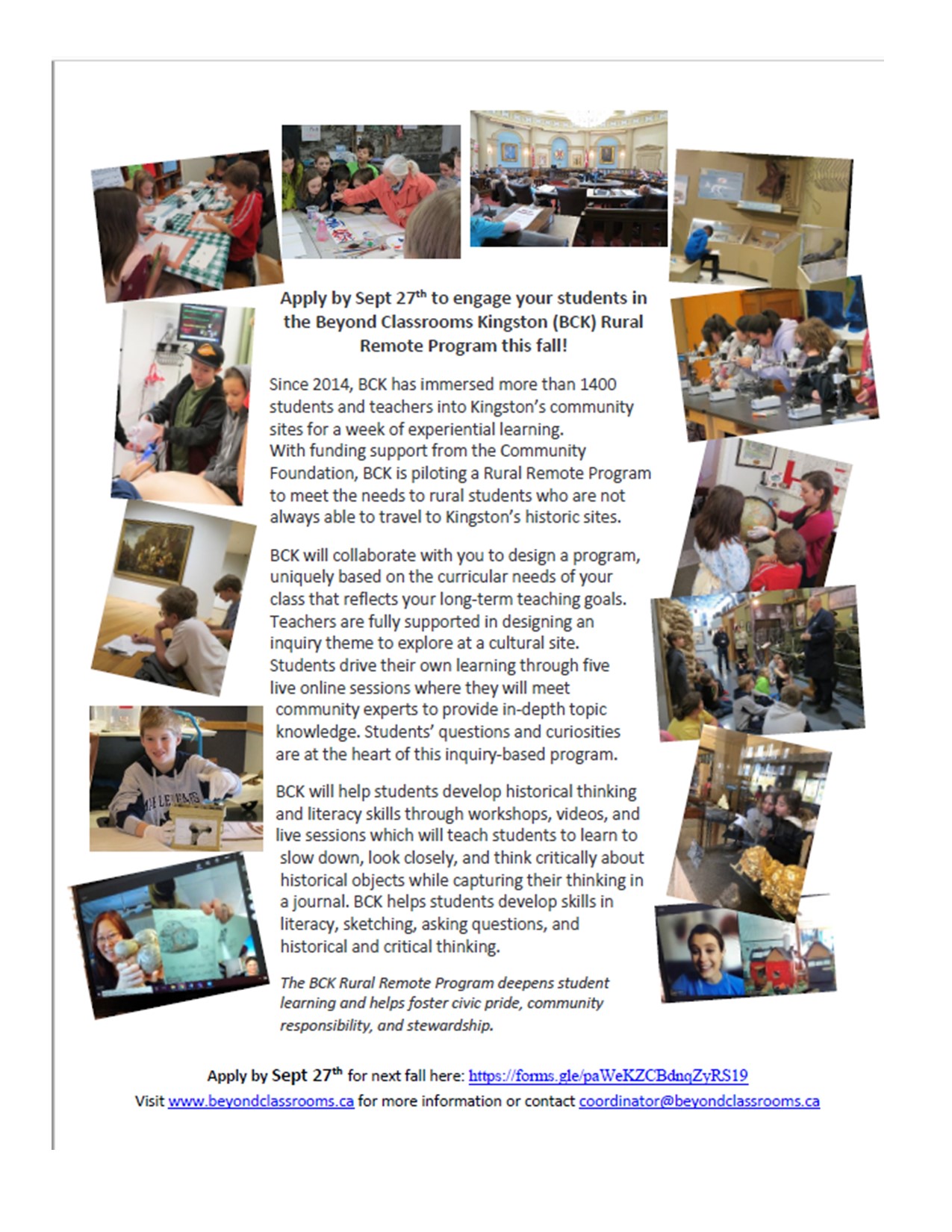 ———————————————————————————————————————————-
Please note that more information about Teacher Applications for Spring 2022 will be released later in November
———————
2021-22 Virtual Visits coming!
If you would like to learn more about BCK or have your class get a behind-the-scenes look into our local museums and galleries, we welcome you to participate in a "Virtual Visit." These one-time live question-and-answer sessions are a result of our collaboration with with local community sites to help students connect with curators, artists, and other guest experts at museums and galleries at a time when they are unable to participate in field trips.
---
Teacher Information